Hello there,
Educators have many names: caregivers, writers, Miss and Mr, scientists, artists, friends and bosses, open heart surgeons (of an emotional variety); yet, an educator by any other name is still the guide along a child's path. I aspire to be a renaissance teacher, a teacher who is ready to be called any name in the name of each child's need. I am an aspiring poet, mindfulness practitioner, and environmentalist, and as a teacher I weave my passions into the fabric of my classroom, while taking the time to truly learn those of my students.
I look forward to our journey, while still enjoying each step we make in the present.
I have taught at Patrick Henry Elementary in Arlington, Virginia since 2014. I have experience teaching grade levels K-8, Special Education (grade 3), Science/Nature (K-5), and Writing (Grades 3-5). I am graduate of SUNY Fredonia where I earned a BS in Education, BS in Special Education, and a BA in English Literature. Professionally, I am connecting and working with members of the Northern Virginia Writing Project, taking online classes with the Jane Goodall Project "Roots and Shoots," and collaborating with educators of technology across districts. Personally, I am always expanding my learning: delving into music theory (with the guidance of my guitar instructor), reading heavy and light prose and poetry, and opening my eye to the wonders of nature.
Yet, I learn more from the learners in our classroom community than I could from a lifetime of personal study. Once again, thank you for allowing me to be a part of your child's world.
---
Warmly,

Nathan Erwin
Contact me

Cell: (607) 368-3477
Email: nathan.erwin@apsva.us
Powered by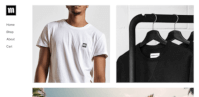 Create your own unique website with customizable templates.